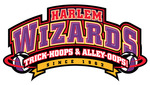 The Harlem Wizards are coming to town!  The Manheim Township High School Mini-THON and the World Famous Harlem Wizards want to invite you and the whole family to join them for a night of tricks, hoops, and alley-oops!
Thursday, November 14th at 7:oo pm.
High School Arena
The game begins at 7:00 pm, with doors opening at 6:00 pm.  Tickets are $10 and can be purchased in advance online at harlemwizards.com .
Tickets are also being sold at all MTSD offices and will be available at the door the night of the event.
Here are the 2019 MT All Stars:
Brecht: Mr. Zach Snyder
Bucher: Ms. Lexi Ketterman, Ms. Taylor Straub
Neff: Ms. Mary Asbell
Nitrauer: Mr. Jeff Illig, Ms. Liz Ducey, Mrs. Anita Shoemaker
Reidenbaugh: Mr. Mike Carney
LRIS: Mr. Michael Pellitta
MS: Mrs. Kim DeBord, Mrs. Amanda Haver, Mr. AJ Hull
HS: Mrs. Jessica Shellenberger, Mrs. Jamie Bresch, Ms. Deborah Niemi
HS Basketball Players: Zach Oldac and Katie Bushong
DO: Mrs. Jaime Falgie and Mrs. Roseanne Myers
Our Manheim Township All Stars are coached this year by Mr. Chris Sneeringer