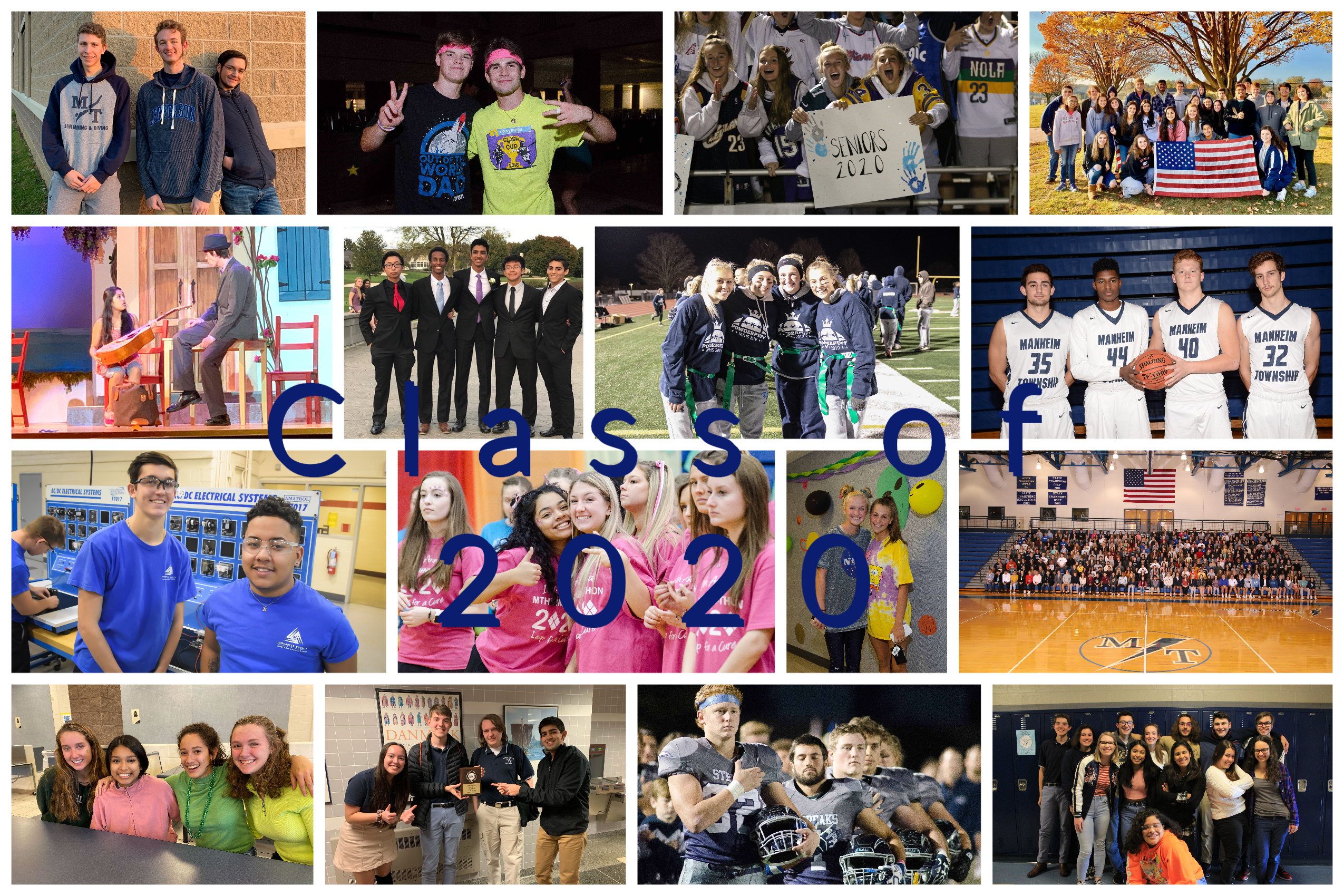 Our MTHS administrative team has been working to plan alternative arrangements for many milestones that typically occur at the end of a student's senior year.  
Senior Graduation Lawn Signs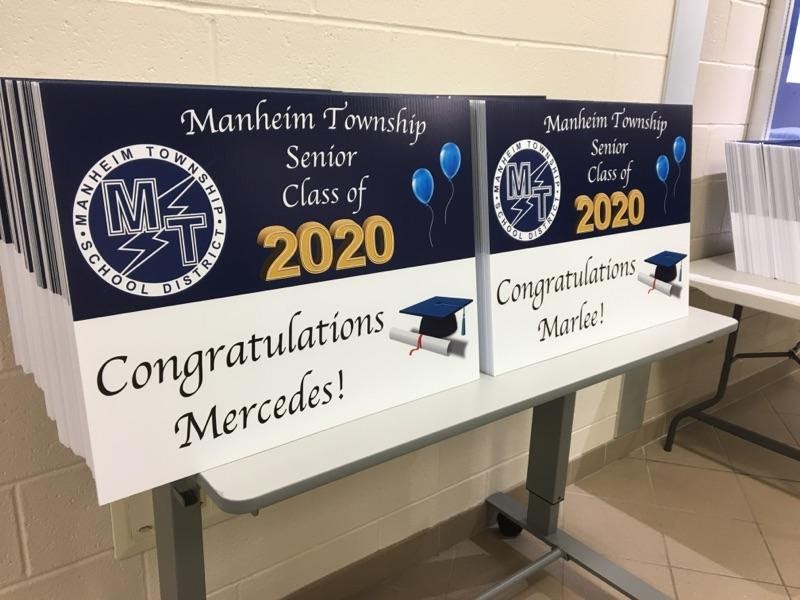 On May 1, 2020, 441 congratulatory signs were distributed by over 70 MTSD staff members to the graduating class of 2020.  Thank you so much for helping us celebrate this through your Facebook posts, Twitter feeds, and emails to district employees.  If you did not have an opportunity to read it on LancasterOnline, here is a link to that article.
Yearbooks

We have approximately 100 remaining yearbooks to sell. Because we would prefer not to handle checks or cash at this time, we are recommending that everyone pre-order a yearbook online. 
To order online, click

HERE

. This link will direct you to the Jostens site where you can begin the ordering process.

The cost of a yearbook is $76.

The final deadline for senior online orders is

May 17

.

If you are not sure if you purchased a yearbook, email wolfeki@mtwp.net or schiffni@mtwp.net, and they will be happy to look for you.
Virtual Senior Award/Scholarship Recognition Events
A virtual Senior Awards ceremony will be livestreamed on Youtube on May 20, 2020, at 6:30 pm.  We will be celebrating our academic, department, and district award winners.  Over 75 awards and scholarship winners will be honored including the naming of those who have earned Honors and High Honors over their four years at Manheim Township High School. This livestream will also be available via the district website during the event. 
Let There Be Light
On May 20th, a virtual tribute to the spring extracurriculars, athletics, and the Class of 2020 will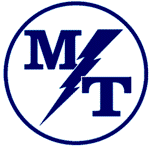 be pre-recorded and the broadcast tribute will be livestreamed on Youtube beginning at 8:20 pm. This livestream will also be available via the District Website during the event.
Cap and Gown Distribution
Caps and gowns were delivered to MTHS on May 6th.  Arrangements are being made to distribute caps and gowns tentatively on June 2nd.  Students, parents, & guardians should keep close watch on their email for instructions regarding how to pick up their caps and gowns.  Distribution must adhere to social distancing practices as well as state guidelines. 
We are asking seniors and families to submit photos in their caps and gowns to Instagram @mtstudentcouncil via direct message and twitter @ManheimTownship with the #CelebrateMTHS2020. Some photos may be incorporated in our virtual celebration of the Class of 2020.
Prom
The Senior Prom at the Eden Resort, rescheduled for May 29, 2020, has been postponed once again.  We were recently informed that The Eden Resort has now cancelled all events and gatherings for the months of May and June.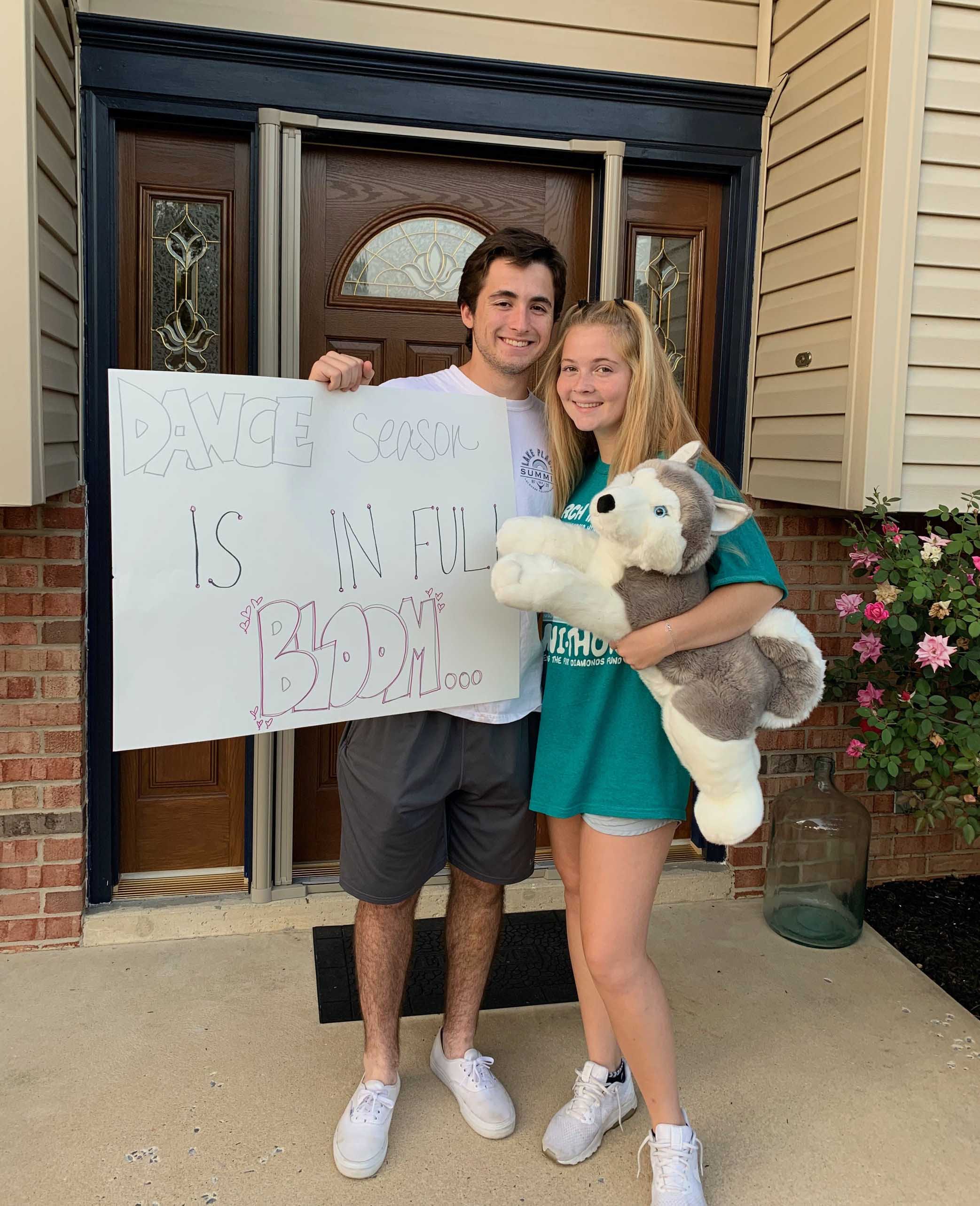 Please know that we remain committed to finding solutions that allow us to host milestone events for our seniors. State and federal guidelines will help determine decisions regarding this celebration. Eighty-Two Percent (82%) of respondents still expressed interest in attending the prom even if it could still be held in July or August. We will continue to attempt to work with the Eden Resort and the Class of 2020 Class Officers to work to make this a reality. If any updated information regarding prom is available, we will communicate it to MTHS students, parents and guardians via School Messenger and Schoology.
Baccalaureate 
The MTHS staff and administration is currently in discussion with the local Ministerium in the hopes to provide this celebration virtually for our students who are interested. More information will be forthcoming.
Semi-Virtual Commencement Plans
"We know that school has been canceled for the rest of the school year, and we're not going to allow large gatherings even in yellow zones, so I think that what's a fair assumption, is that graduations will have to be remote." 
-Dr. Rachel Levine, Pennsylvania Health Department Secretary, 4/27/20
Based upon this statement, we have met with the senior class officers and developed a survey to gain input from the Class of 2020 regarding their commencement ceremony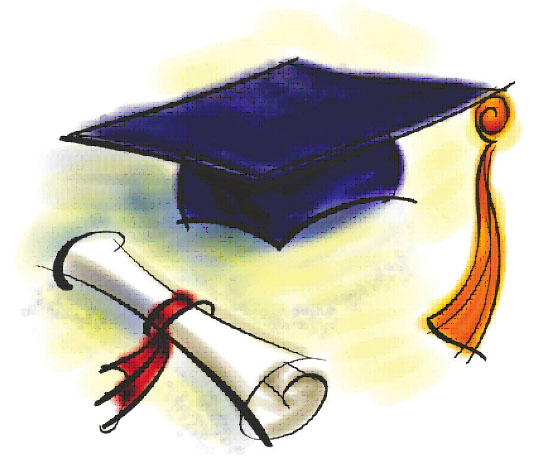 and Baccalaureate service.  Please remember that each of these events must take into consideration state guidelines and current social distancing practices.  The class came to consensus on the three components of a commencement that were most important for them:
Awarding of their Diplomas

Turning of the Tassle

Certification of the Graduating Class of 2020
To the best of our ability, this survey was the driving force in the finalization of commencement plans for the Manheim Township Class of 2020. 
Thursday, June 4, 2020 Virtual Commencement Ceremony
A virtual Commencement Ceremony will be broadcasted via livestreamed on Youtube beginning at 7:00 pm on June 4, 2020.  The primary purpose of this event is for Dr. Robin Felty, Superintendent, to certify the class of 2020.  Traditional aspects of a Manheim Township Commencement such as: student speeches, remarks from the Superintendent, the Principal's address, and the Senior Class President will also be included.  This pre-recorded ceremony will be livestreamed and available via the homepage of the District Website during the event. 
Saturday, June 6, 2020 Semi-Virtual Awarding of Diplomas
Per Governor Wolf's orders, schools are physically closed for large gatherings through the end of the school year.  Because the Manheim Township school year officially ends on Friday, June 5, 2020, we are planning a drive up, semi-virtual awarding of the diplomas in front of the Manheim Township High School to be held on Saturday, June 6, 2020.  
Multiple scheduled windows of time will be used to limit the total number of students on campus at any one time.  

Students will be announced, awarded their diploma, and have a photo opportunity as Pomp & Circumstance plays during their procession.  

Students, Parents, & Guardians will be updated via School Messenger and Schoology with the specific windows of time for their part of the alphabet for this celebration as we approach the date. 

Students, family, and friends will be able to watch each other receive diplomas via our

livestreamed on Youtube

.  This

livestream will also be available via the District Website during the event. 

Upon receiving their diplomas, students will be recorded turning their tassel for incorporation into a virtual Turning of the Tassel celebration.  
Each senior will be limited to one car for the graduate and family members.  In order to honor social distancing and state guidelines, families may not arrive early, may not utilize parking lots other than during their assigned window of time, and must exit campus upon their graduate receiving their diplomas.  Security will assist with the flow of traffic on campus as we award over 400 diplomas on this day.  
Families are welcome to decorate their car to celebrate their new graduate(s).
Rain date: Sunday, June 7, 2020.
Senior Class Send-Off
Providing closure for the class of 2020 is important.  Opportunities to sign yearbooks, say goodbye to their school community, and be together one last time are critical for our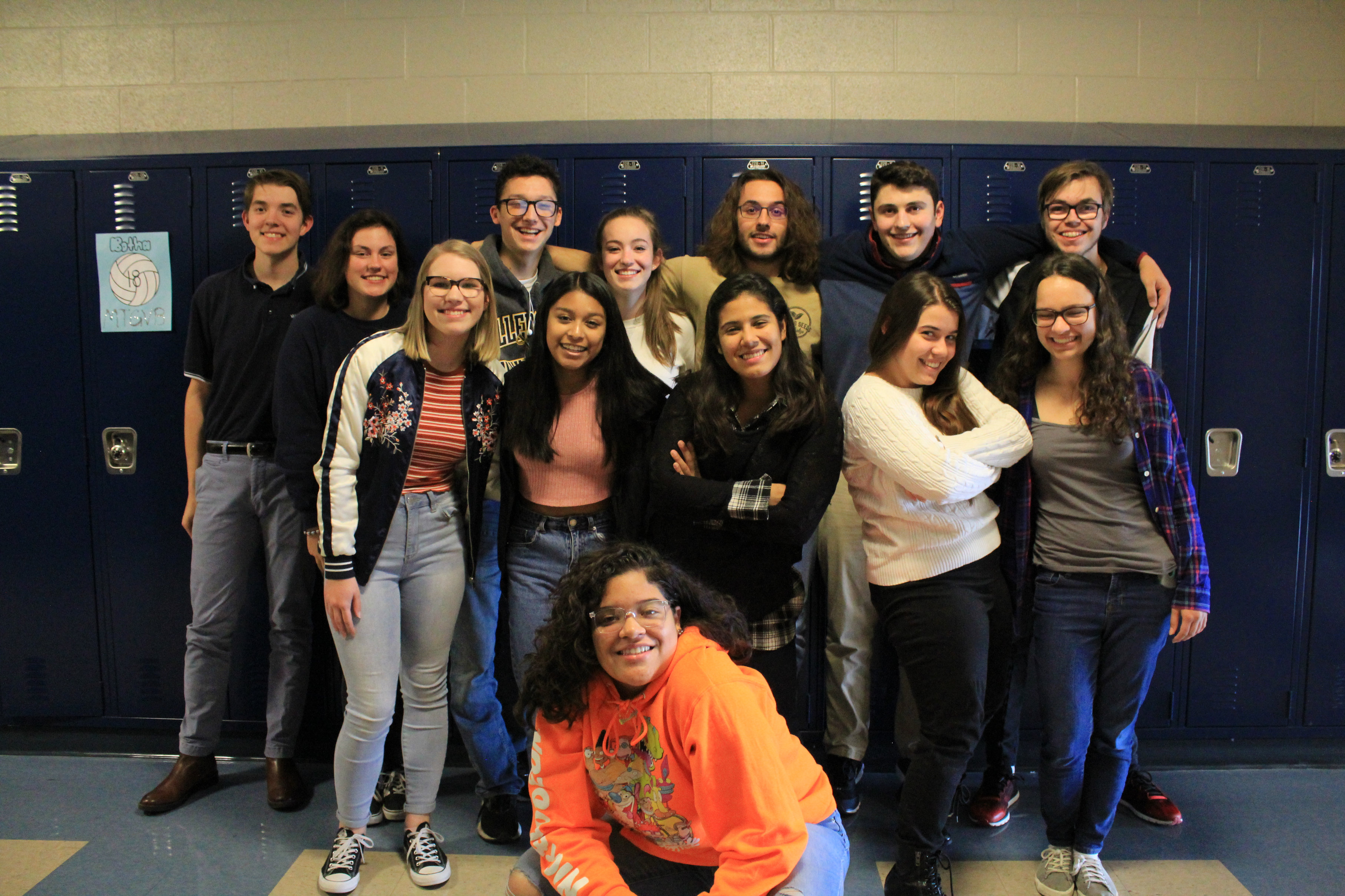 seniors and we are working with the class officers to safely provide opportunities for this emotional closure once the Governor's orders and social distancing guidelines will allow it to occur.  Seventy-three percent of our seniors surveyed were interested in a post-commencement celebration prior to the end of the summer if social distancing and state guidelines will allow it.  Our administration will continue to work with the Class of 2020 class officers to make this send-off a reality if at all possible.