Please have your child ask if they are unsure if a food is safe!
**Please scroll down for carbohydrate counts, allergy information, FAQ, and other helpful links** 
2016 PSSA SNACKS
PSSA Snacks 2016 – contact Kristen Feaga, feagakr@mtwp.net for 2017 labels updates
Blueberry upstate farms non fat yogurt 4oz.
Strawberry upstate farms, non fat yogurt 4 oz.
Strawberry banana upstate farms reduced sugar non fat yogurt 8 oz.
Raspberry Upstate farms non fat yogurt 4 oz.
Blueberry upstate farms non fat yogurt 4oz.
Peach, upstate farms non fat reduced sugar yogurt 4 oz
Cherry vanilla upstate farms non fat yogurt 4 oz
Food Allergies
We understand that food allergies can be very serious, which is why we are working together with our student health faculty to take all precautions possible when it comes to allergies and your child.
Please fill out the allergy form under health services and send to your school nurse.
If you have additional questions or request daily substitutions, please notify the food service department and we will accommodate in any way that we can.
**Although all allergies are taken seriously, substitutions are only made by request for students with disabling allergies.**
We do have a gluten-free menu for those with celiac disease as well as a gluten-free elect menu, please just ask.
**Manufacturers are updating recipe formulas, and we are continually updating our menus.
For the most up-to-date information, please call Lisa McCarty at 717-569-8231, ext. 3099. Or our nutritionist, Kristen Feaga at 717-735-1721**
Ingredient Labels
Updated: 2/27/17
Please have your child ask if they are unsure if a food is safe with regards to food allergens!
ENTREES:
Bongards Am Cheese (sandwiches, burgers)
mini cheese calzones (LR/MS/HS)
Buffalo Chicken Pizza (LR/MS/HS)
Gold Kist Popcorn Chicken (K-12)
Tyson Chicken Nuggets (K-12)
Tyson Chicken Strips (K-12)
Tyson Breaded Chicken Patty (K-12)
Tyson Chicken Sticks (K-12)
Grilled Cheese Hot of the Grill
Hamburger (cheeseburgers, K-12)
Jennie-O Deli Turkey (for wraps, sandwiches & subs)
Jennie-O Deli Ham (for wraps, sandwiches & subs)
Land O'Lakes light string cheese(on yogurt bar)
ES Foods Mac & Cheese(served at w/ hot dog as a side or an entree)
PB & J Sandwich (LR/MS/HS)
Meatballs, Sauce & Cheese (for meatball sub, pasta & meatballs)
Mozzarella sticks & sauce (Farm Rich)
Nardone's Personal Cheese Pizza
Nardone's 4×6 Cheese Pizza Nardone's Cheese Pizza
Taco 2′fers(MS)
Vanilla Yogurt Upstate Farms (fruit & yogurt meals/bar)
WHOLE GRAINS — contain wheat, gluten
Morabito Sub Roll (MS)
Morabito sub roll (HS); contains milk
Morabito 100% whole wheat bread (K-12); contains milk
Morabito dinner roll (K-12)
Morabito hamburger bun (K-8)
Morabito hamburger bun (9-12)
Morabito hot dog bun (K-12)
Morabito: "I am happy to tell you we do not have peanuts or tree nuts in any of our products and they are not allowed in the plant." Some products at the facility contain seeds: Sesame, Caraway, Poppy, and Fennel. If you'd like a copy of the statement, email feagakr@mtwp.net thanks!
Pretzel Bun J&J (cheesy pretzel bun, ham & cheese)
VEGETABLES:
Starchy: Peas  French Fries  Tater Tots
Red/Orange:  carrots (served daily), roasted sweet potatoes, tomato soup, butternut squash
Beans/Legumes: refried beans, cheesy bean dip, baked beans, roasted chickpeas, black bean salsa
Dark Green: Romaine lettuce, tossed salad, Caesar salad, broccoli
Other: cauliflower, cucumbers, celery, green beans, beets, spaghetti squash, zucchini, iceberg lettuce
Roasted vegetables are cooked with extra virgin olive oil and a bit of salt.
FRUIT:
Applesauce Apple slices, Pineapple, Fresh Kiwi, Fresh Apples, Bananas,
Orange Wedges Fresh-Frozen Strawberries & Blueberries, Mandarin Oranges
Peaches, Apricot Halves
BREAKFAST ITEMS:
Bake Crafters Nut-Free Facility
Apple Muffin (bake crafters) Banana Muffin (Bake Crafters) Blueberry Muffin (Bake Crafters)   Breakfast Bun     Choc. Chip Muffin (Bake Crafters)
Cinnamon Roll WG   Oatmeal BeneFIT Bar   PB & J Jamwich, 1pk  Croissant (for b'fast sandwich) (K-12)   
Egg Patty (for b'fast sandwich) (K-12)    Jones sausage (served with French Toast)    Dutch Waffle (5-12)   Pillsbury Pancakes Maple (5-12)
Pillsbury Pancakes Strawberry (5-12)   Poptarts (snack =1pk, b'fast =2pk)        Suncup Apple Juice 4 oz cup   Zucchini Bread
SNACK ITEMS:
All of our snacks are "Smart Snacks" per USDA guidelines:
≤ 200 calories, ≤ 200mg sodium
≤35% of calories from fat
<10% of calories from saturated fat
<0.5 g of trans fat/serving
< 35% of sugar / weight of item
1st ingredient must be a whole grain, fruit, vegetable, dairy product or protein food
MTWP Snacks — updated 5/17
Bongards Mozzarella Stick 1oz  Bongards Cheddar Stick 1oz  Keebler Bug Bites Grahams
Cheetos Puffs (gluten-free, updated 5/17) Frito/Lay's gluten-free 5-2-17
Darlington Cinnamon Breakfast Squares (nut-free, contains wheat & egg, updated 3/16)    Darlington Nut Free notice     
 David's WG Sugar Cookie David's WG Brownie Cookie David's WG Rainbow Candy Cookie
David's WG Choc. Chip Cookie  Cheez-it Cheddar Loco     Cheez-it Cheddar WG    Doritos cool ranch   Doritos RF original  
Doritos sweet chili    Herr's Baked Original  Herr's Popped Chips – Sea Salt Herr's Popped Chips – Tangy BBQ 
Herr's Popped- Cheddar Cheese (ingredients only) 
Hershey's Ice Cream & Juice Bars    Hershey's Ice Cream Cones & Sandwiches    Hershey's Allergen Info.
Hershey's Ice Cream Cups   Hershey's Twist Cones     Oven Baked Cheetos   Mott's Fruit Snacks (gluten-free)
Pepperidge Farm Goldfish Crackers   Quaker Snack Mix 
Smartfood Delight Cheddar Popcorn (gluten-free)
if an item is not listed here, contact feagakr@mtwp.net for up-to-date information
Updated 5/9/2017
Disclaimer: *We will continue to try and provide an accurate ingredient list. If you should have any questions or concerns please contact the food service department directly to verify ingredients.    *The accuracy of our allergen list is only as accurate as the information that manufacturers give us. We do request nutrition fact sheets for our products and we collect ingredient labels off of cases. Unfortunately, ingredients are sometimes changed by manufacturers without notice.
Carbohydrate Counts
For an updated list of carbohydrate counts, please check back often as products may change. Updated: 10/6/16
Cold breakfast items Carbohydrate Count 2016-17
Click here for the ELEM Carbohydrate Count, lunch options 2016-17
for Landis Run LR CHO count, lunch options 2016-17
for Middle School MS CHO count, lunch options 2016-17 (updated 2/27/17)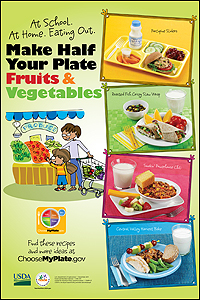 FAQs
Why is an unhealthy option, such as slush puppies, available to students?
-          Although the name can be deceiving, the Slush Puppie brand has come out with a new line that is strictly made out of fruit juice. Therefore, this counts as a low-fat, fruit option for the students. In the elementary schools, the Slush Puppies do not contain food dye.
Why does it seem like you're always serving chicken?
-          After testing out many menu items, chicken seems to be what our students prefer. Although we do offer other proteins such as cheese, beef crumbles, burgers, and turkey, the chicken products seem to largely out sell the other protein options.
What can I do, as a parent, to make my child eat better?
-          Be a role model!
-          Discuss the menu with your child before they get to school, so they know what to expect and how you feel about the various options.
-          Talk about fresh fruits and vegetables often at home.
-          Replace your snacks with fruit or vegetables and a nut butter.
-          Take your child to the grocery store or market to help shop for healthy produce.
-          Explain to your child about what a well-balanced meal is (protein, starch, vegetables, fruit, and dairy).
-          Teach moderation, not elimination.
-          Talk to them about the importance of dairy. (Vitamin D for healthy immunity, calcium for strong bones and teeth, B vitamins for digestion, muscle tone, and skin.)
For more ideas visit: http://children.webmd.com/features/your-childs-nutrition-power-parents.
What are these new regulations that everyone is talking about?
-     The Manheim Township School District participates in The National School Lunch Program (NSLP), which mandates that we serve foods based on the standards that the government sets in order to get funding.
-          The new regulations set calorie limits for students based on grade level.
They also:
-          Increase availability of fresh fruit and vegetables (weekly and dairy requirements).
-          Assures that all grains sold are part-whole grain. (This effects our breaded chicken nuggets, pizza crust, and all other products that contain grain.)
-          Sets fat limits in that less than 10% of all kcals can be from saturated fat.
-          Decrease the amount of sodium in all foods sold.

-            Mandate that all a la carte items must be less than 35% fat, 35% sugar, and they all have sodium and kcal requirements as well.
Why does my child have to take 3 food items?
-          Since the Manheim Township School District,participates in the National School Lunch Program (NSLP) that mandates we serve foods based on the standards that the government sets. Each child must take three items (from different food groups) in order to increase nutrient consumption. Since there are different nutrients in different food groups, variety and amount of nutrients ingested do increase using this program.
My child gets free or reduced lunch, when he/she packs can he/she still get a milk for free? 
-          No, due to the regulations of the NSLP standards, the school will not get federally refunded unless the child takes food from 3 different food groups.
For more information please contact us or visit the websites below.
Information about the National School Breakfast Program: http://www.fns.usda.gov/sites/default/files/SBPfactsheet.pdf
Information about the National School Lunch Program: http://www.fns.usda.gov/sites/default/files/NSLPFactSheet.pdf
Other Helpful Sights:
http://traytalk.org
http://fnic.nal.usda.gov/lifecycle-nutrition/child-nutrition-and-health
http://www.fns.usda.gov/child-nutrition-programs
http://www.hsph.harvard.edu/nutritionsource/
http://children.webmd.com/features/your-childs-nutrition-power-parents
Food safety:
http://www.fightbac.org/