Plans To Honor
The Class Of 2021
Our MTSD/MTHS Administrative Teams, Class of 2021 Officers, Class Advisor, Speech Coaches, and Musical Directors have been working to plan for many Senior Milestone Events for the class of 2021.
Senior Award/Scholarship Recognition 
Our Senior Awards ceremony will be held in the Manheim Township High School Auditorium and livestream on Youtube on May 19, 2021, at 7:00 pm.  We will be celebrating our academic, athletic,  department, and district award winners.  
Over 75 awards and scholarship winners will be honored this evening.

Each award winner will be able to bring two guests for this event.  

The livestream will also be available via the District Website during the event.  
Cap and Gown Distribution
Caps and gowns will be delivered to the high school in the near future.  Arrangements for distribution are tentatively being planned for June 2nd.  More information will be forthcoming.
Prom
On Wednesday, April 7th, Senior Class Officers and HS Administration asked seniors to take the Prom Replacement Event survey during Advisory.  The survey results were as follows:  71.6% of the 334 seniors who responded to the survey indicated that they would attend an alternative event run by the Class of 2021 and HS Administration that would have some elements of a traditional prom and a post prom on May 15, 2021.  
We are excited to announce the event details listed below run by the Class of 2021 & MTHS Administration.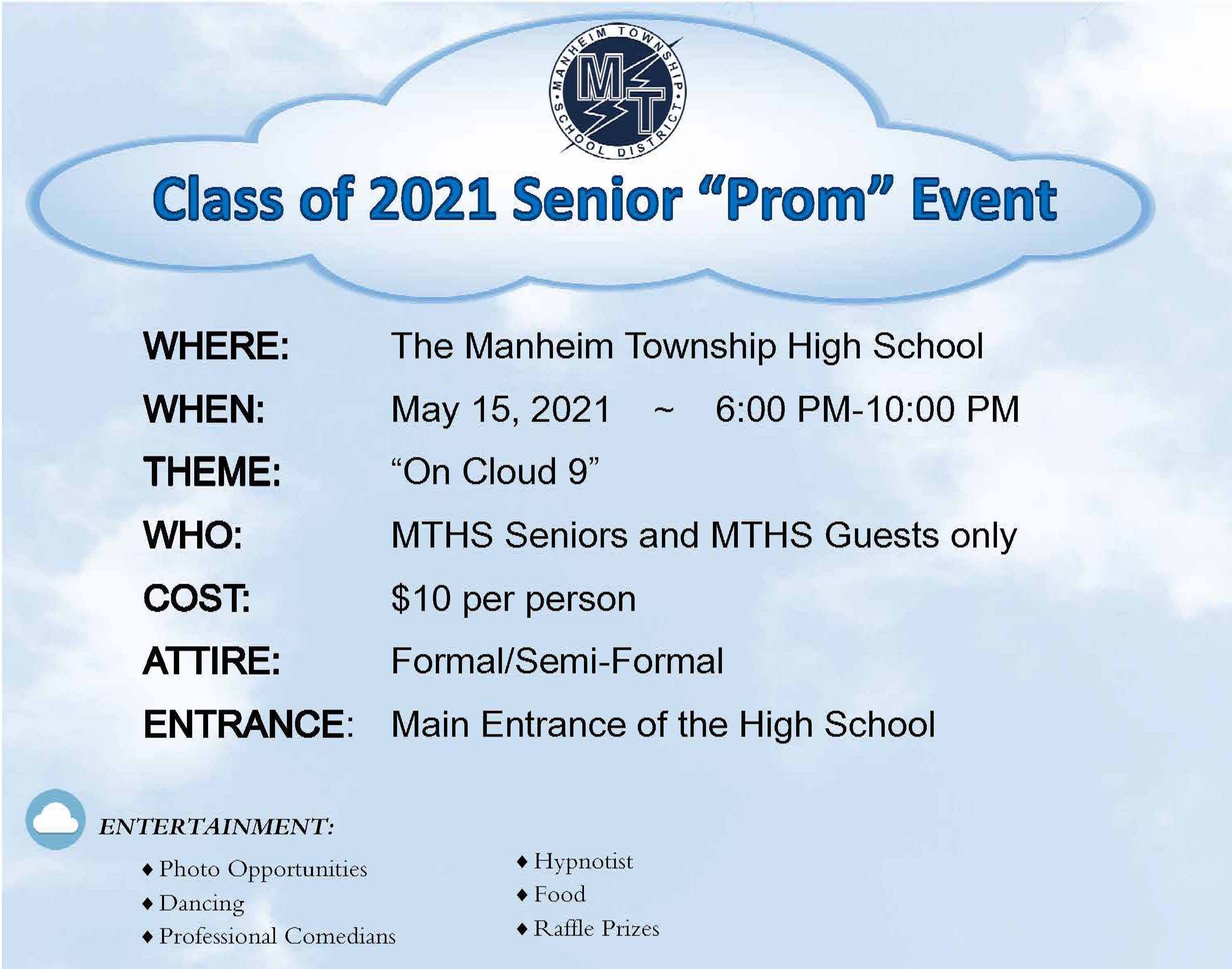 Baccalaureate 
The MTHS Senior Class Officers, Advisor and Administration are currently in discussion with the local Ministerium to provide this celebration virtually for our students who are interested. More information will be forthcoming.
Commencement Plans
Thursday, June 3,  2021
6:45 p.m.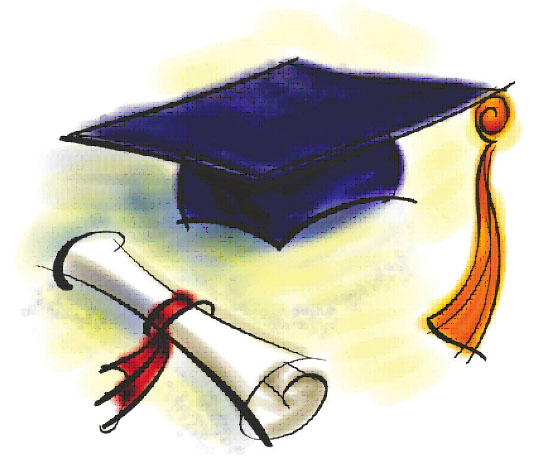 The Commencement Ceremony will be held at Calvary Church and broadcast via livestream on Youtube.  This livestream will also be available via the District website during the event. 
Location: 

Calvary Church, 1051 Landis Valley Rd., Lancaster, PA 17601

Tickets:

  Each student will receive 4 tickets for the Auditorium. Students will also receive 2 additional tickets for Calvary's Fellowship Hall, which will be used as an overflow area where attendees may watch the ceremony broadcast via livestream on large screens.  

Masks: 

Masks are required for the duration of the event for all attendees and participants.

Additional Information: 

An informational letter with more details will be mailed home later this week.
Thank you for your patience and understanding as we reviewed Governor Wolf's recent announcement on lifting the restrictions of large event and gathering limitations, which allowed us to adjust our plans to host one graduation ceremony for the Class of 2021.

Yearbooks
Important Yearbook Updates – CLICK HERE