Manheim Township
Virtual Academy
The Manheim Township K-12 Virtual Academy provides K-12 virtual learning opportunities for Manheim Township families. We work in a collaborate effort with Lancaster-Lebanon Virtual Solutions to provide new learning options for students. Through our participation in the largest consortium of online learning in Pennsylvania, students have access to over 300 courses, traditional and advanced coursework. Our web-based courses meet the increasing demand for high quality student instruction in a flexible learning environment.
Stay the Course!
Stay as a student in the
Manheim Township
School District,
but learn from home!
Some Key Benefits Include:
Flexible Schedule
Ability to create a blended schedule of MTVA online courses with live MTHS courses
Receiving a Manheim Township High School Diploma
Participating in Manheim Township's Graduation Ceremony
Participating in and attending concerts, musicals, and other school events
Access to Career & Technology Centers
And so much more!
At MTVA, students can enjoy the flexibility of online instruction as well as enjoy participation in extracurricular activities within MTSD and our neighborhood schools!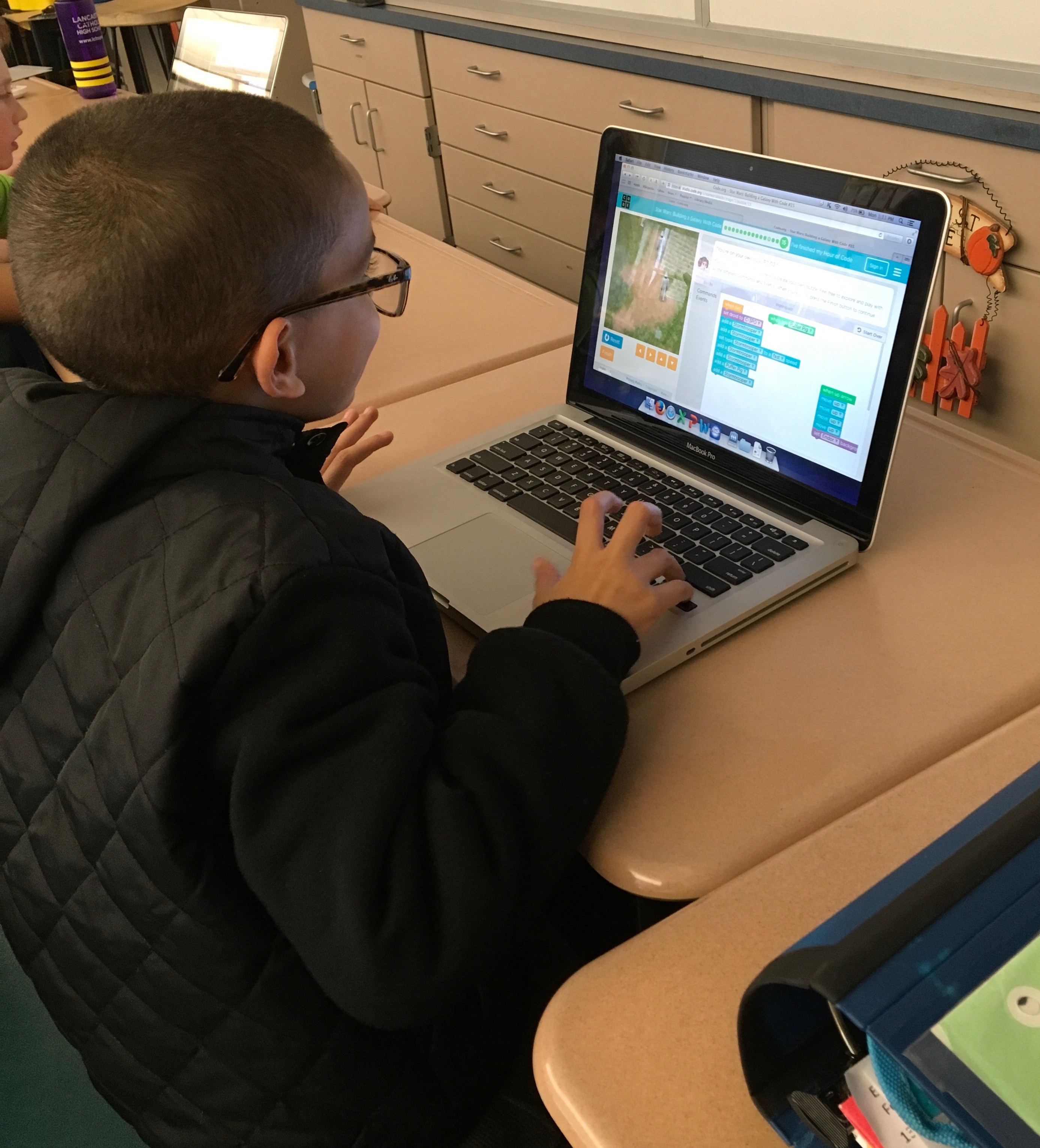 Enrollment in MTVA provides students the opportunity to maintain active status in Manheim Township schools, quality online instruction, and participation in all school-related activities. MTVA offers students the high standard and rigorous academics Manheim Township students are accustomed to, while meeting the changing needs of our MT families by combining an online learning environment with quality academics and flexible scheduling. Courses involve mix of streaming videos, activities, podcasts, text and voice discussion forums, blog writing, web exploration and research, an interactive gaming environment, custom textbooks, on-demand tutoring and more. MTVA students & parents receive the added support by MT staff in navigating the system, connecting with online instructors, or troubleshooting technology issues.
For more detailed information on MTVA, including a sample schedule of a MTVA school day, please review our K-12 MTVA Handbook.
For more information on Set Up & Coursework, please review the MTVA FAQs.
Interested in enrolling in our Virtual Academy? Reach out to your school's guidance counselor today!