Your One Stop Resource for Early Childhood Information
Manheim Township School District is committed to providing and supporting the early childhood education initiative in our community. Below you will find information on early childhood resources such as kindergarten readiness, information on our Plant The Seed of Learning Program, Pre-K Owl Hill Learning Program and our Early Learning Exchange for local preschool and daycare teachers and directors. If you are looking for K-12 enrollment information, please click here.
Plant The Seed of Learning Program
An Early Childhood Initiative
"Plant the Seed of Learning" is an early childhood district initiative that supports the foundation of learning for children ages birth to age two. By age 3, 85% of a child's core brain structure is formed. This supports the need to connect with families as early as possible.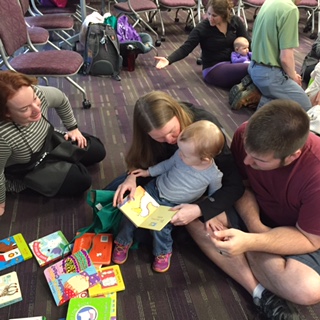 Participants are invited to attend sessions at various locations across Lancaster County. Classes are held at the Keystone Villa in Ephrata and Women & Babies Hospital. This program is in conjunction with other local school districts. "Plant the Seed of Learning" will offer helpful tips on early childhood education in a playful environment. Local medical professionals, Popovsky Performing Arts personnel, and school districts will present together at the classes
Please click here to see the current schedule for session topics and locations. Registration information is located on the schedule. We hope you will join the fun!
Sprouting Learners Program
An Early Childhood Initiative Ages 3-5
Manheim Township School District is excited to offer Sprouting Learner sessions for children three- five years of age.  We want to support the connection between family engagement and student success.  Realizing that families are the crucial link in education, we have developed hands-on, fun learning activities for parents and their children.
Research shows that the child's home can make the most important contribution to early language and literacy learning.  Please join us for 3 hands-on classes throughout the school year as we learn and play together.  Each session will offer helpful tips on how to educate children in a playful environment.  Free learning kits will be provided for families when they attend the sessions and we will also offer a free dinner afterwards for all attendees.
All sessions are for parents/guardians and their children ages 3-5 years.  They take place at Bucher Elementary School from 5:00 pm-6:30 pm.   Please click here for the current schedule of classes.  If you have any questions please contact Mrs. Sharon Schaefer, Principal of Brecht Elementary at 291-1733.
Pre-K Owl Hill Program
The Pre-K Owl Hill pre-kindergarten program is funded by the PA Department of Education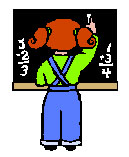 Office of Child Development and Early Learning. It is offered to the district in partnership with the Owl Hill Learning Centers based in Lititz. The program is held at Bucher Elementary School. The classes are staffed by PA State certified early childhood teachers and qualified early childhood teaching assistants. Students attend the program for five and a half hours each day (8:30 a.m. – 2:00 p.m.) for 180 days of instruction, following the MTSD calendar. Materials and lunch are provided at no cost to families. Transportation is the responsibility of the family. No busing is offered for this program.
Please visit Owl Hill's website to download the Pre-K Counts application and review the income eligibility guidelines. This program is open to children who will be four years of age on or before August 31 in families at not more than 300% of poverty. Please review this information on income and family size to determine if your family qualifies for consideration into this program.
Any questions regarding the Pre-K Counts program may be directed to the Owl Hill Learning Center via Julie Mathers at (717) 435-4117 or matherju@mtwp.net.
Early Learning Exchange
Manheim Township School District works collaboratively with early childhood providers to help students transition to kindergarten. Throughout the year, MTSD hosts an Early Learning Exchange meeting with these organizations to share ideas, research and information to ensure all Manheim Township students reach their fullest potential.
Early Childhood Resources
As your child approaches kindergarten, you may be wondering if your child has developed the skills needed to be successful. The United Way of Lancaster County's Success By 6 program provides the information you need to ensure your child is ready for school.