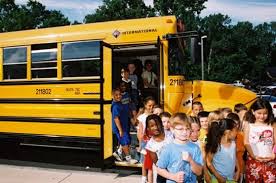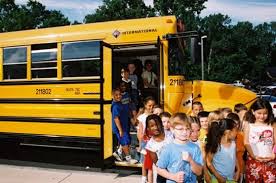 Approximately 6,000 students who reside in Manheim Township are transported to and from school every day. Students are bused to the 9 Township school buildings as well as 32 non-public schools. Students with special needs are bused on a daily basis to various county schools.
Buses travel approximately 680,000 miles annually for regular routes to and from homes despite the fact that our school district is relatively small at 23.4 square miles. Approximately 110,000 gallons of fuel are used each year. Additional miles are driven for field trips, athletic trips, and activity runs.
MTSD is also responsible for transporting approximately 650 non-public students to 21 private schools. MTSD also contracts with IU 13, commercial contractors and LCCTC for busing of students in special programs.
MTSD contracts with Brightbill Transportation for the provision of buses and drivers. The MT Transportation Department assigns students and defines routes. Brightbill provides MTSD with 55 buses and 5 vans daily. The purchase price of an average 72-passenger, 24-seat school bus is approximately $80,000 and must adhere to strict Federal and State school bus requirements.
All new bus drivers attend 20 hours of training, and are subject to a physical exam, a written test, a driving test, and 3 background checks before being licensed. In addition, all drivers are required to have an annual physical and must re-certify every 4 years to maintain their license. The re-certification process involves 10 hours of training.
Radios on the buses permit the Brightbill dispatcher and school personnel to communicate directly with drivers. Cameras are used as needed to assist the driver and school personnel in helping to improve student behavior and for overall safety of the students riding the buses.
Provide busing for any non-public school within 10 miles of the Manheim Township perimeter and on their schedule.
Provide busing for MT special needs students to any of their school placements.
Provide busing for children who become homeless and move from the school district.
Provide busing for field trips, tutoring programs, the MTSD Immersion Program, as well as other special shuttles.