Our History
The Milton J. Brecht School first opened its doors on September 4, 1929. It was named for the Superintendent of Lancaster County Schools from 1883 to 1911. Brecht was built to solve an overcrowding problem in the four small elementary schools which it replaced – Oreville, Dillerville, Fruitville, and Roseville. Its location on the Lititz Pike was selected because of its close proximity to the schools it replaced. This way the children who attended Brecht would still live fairly close to their classrooms.
Brecht School was designed to resemble an English manor house. The gymnasium, which was built as a replica of a banquet hall, looks nearly the same today as it did 75 years ago. The library was the first one ever established in a county elementary school. At first, the library did not have many books, so the librarian asked students to bring in curios to help fill the shelves. One boy donated what was assumed to be an empty hornet's nest. One day when a few hornets emerged, the school custodian came to the rescue and disposed of the nest before anyone was stung. Today, Brecht's library is filled with books, computers, and other media.
Our Mascot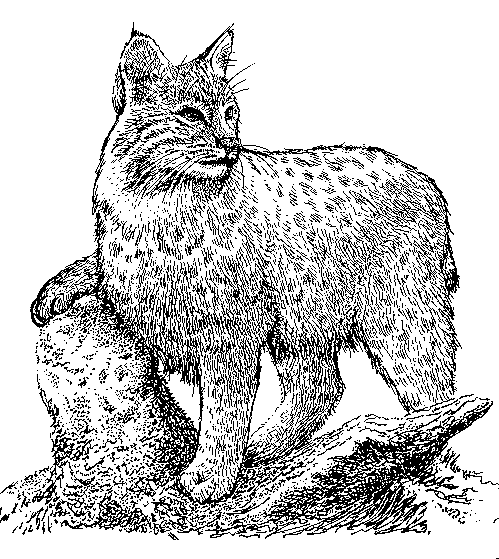 Brecht's mascot is the bobcat (Felis rufus). It was elected as the mascot by the students and faculty while Dr. John Riegel was Brecht's Principal. The bluebird was the runner-up in the race for mascot.
Today, Brecht's beloved bobcat can be seen adorning the pages of the school yearbook, and adding a little pizazz to t-shirts worn by Brecht students.
Milton J. Brecht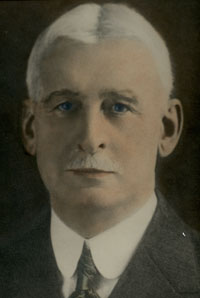 Milton Josiah Brecht was the Superintendent of Lancaster County Schools from 1883 – 1911. At the young age of 16 years, he was teaching at a school in Rapho Township and attending Millersville Normal School during the Spring semesters. (Formerly, Millersville was a teacher preparatory school, now it is part of the State University system.) In 1875, he took time off from teaching to complete his studies and graduated that same year. He returned to teaching the next year in East Donegal.
The teaching ability of Milton J. Brecht was apparently outstanding because not long after becoming a certified teacher, he was asked to assume the Principalship of Manheim Borough Schools. He remained in this position until an urgent call came from a very disrupted Soldiers' Orphan School in Mount Joy where he served as Principal for the next three years. During this time, Milton Brecht's work was noticed by the PA Department of Public Instruction. Dr. Higbee, the State Superintendent, appointed him to finish an unexpired term as Lancaster County Superintendent. Milton J. Brecht accepted the position, and was unanimously elected to stay in the office at the end of the term. He retired from his post in 1911.
It is interesting to note that Milton J. Brecht loved music and wished that music and art instruction were available in all of the schools. "For, there is a world that opens by way of form, color, and song. He who knows songs will read the history of a people with a warmer heart and a more luminous mind. He will have a more exalted sense of reverence for all that is beautiful and noble and good in human character."