Posted on June 26, 2017 at 8:17 am
Open Gyms in the Arena at the High School Time is 6 pm - 8 pm Monday and Wednesday June 26 and 28 No open gyms the week of July 4th.
Mondays - July 10th, 17th, 24th.
Wednesdays - July 13th 20th, 27th.
Posted on June 20, 2017 at 3:14 pm
HS Boys Soccer Summer Workout Schedule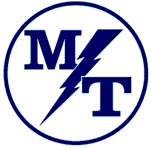 Posted on June 20, 2017 at 1:46 pm
Free Physicals at Heart of Lancaster. Thursday, July 20 Thursday, July 27 6 pm - 8 pm 1500  Highlands Drive Lititz PA  17543
PIAA Physical Form
Posted on June 16, 2017 at 1:22 pm
Rising 7th and 8th graders that are interested in playing basketball next season: Please join MT coaches, Zach Sheets, Todd Skolnick, and TJ O'Gorman for Summer Open Gyms. We will meet the following Wednesdays from 10am-11:30 at the High School: June 21st (Arena) and July 5th,19th & 26th (South gym for all July dates) for a total of four sessions.
Posted on June 5, 2017 at 11:30 am
Softball Camp for rising 3rd through 8th graders. Cost is $25 July 10-14 pm
See attached flyer for more information and registration form.
Posted on May 26, 2017 at 10:08 am
| | | | |
| --- | --- | --- | --- |
| Sport | Date | Time | Location |
| Junior High Cross Country | Aug 14 - Aug 18 | 7:30 am - 10:00 am | MS macadam |
| Junior High Field Hockey | Aug 21 - Aug 22 | 5:30 pm - 7:30 pm | Field J |
| Junior High Boys Soccer | Aug 21 - Aug 24 | 4pm - 6 pm | Field L (grass behind MS) |
| Junior High Girls Soccer | Aug 21 - Aug 24 | 3pm - 5 pm | Field L (grass behind MS) |
| Freshman Football | Aug 21 - Aug 24 | 3pm - 5:30 pm | JV baseball field |
| Junior High Cheerleading (Practice/Tryouts complete) | Aug 14 - Aug 16 | 5:30 pm - 7:30 pm | TBD |
| | | | |
| Varsity/JV Boys Soccer | Aug 14 - Aug 15 | 8:30am-10:30am & 6pm -8pm | H, I, J |
| Varsity/JV Girls Soccer | Aug 14 - Aug 16 | 3 pm - 6 pm | H, I, J |
| Varsity/JV Cross Country | Aug 14 - Aug 17 | 7 am - 9:30 am & 3 pm - 5 pm | The tree at baseball/tennis courts |
| Varsity/JV Field Hockey | Aug 14 - Aug 18 | 6am - 9am & 5pm - 7pm | H, I, J |
| Varsity/JV Football (Heat Acclimation) | Aug 7- Aug 11 | 5 pm - 8 pm | Stadium |
| Varsity/JV Football | Aug 14 - Aug 18 | 6 am - 4 pm | Stadium |
| Golf | Aug 14-Aug 16 | 8am, 7am, 8am starts | Overlook golf course |
| Girls Tennis | Aug 14 - Aug 18 | 9 am - 1 pm | Tennis courts |
| Girls Volleyball | Aug 14 - Aug 18 | 9am - 11am & 3pm - 5pm | Arena |
| Varsity Cheerleading (Practice/Tryouts complete) | Aug 14-Aug 16 | 5:30 pm - 7:30 pm | North gym |