Welcome to Reidenbaugh Elementary, home of the Grasshoppers!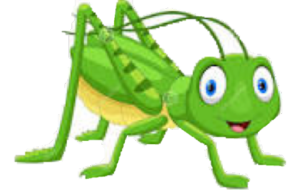 At Reidenbaugh, we focus on individual growth in an environment where every child can feel safe, cared for, challenged, and celebrated. The Manheim Township School District's mission to "nurture and challenge for success" guides every decision we make. As a school community, we share responsibility for the success of every student, and we are committed to ensuring that our programs, interventions, and curriculum provide the very best opportunity for every unique child.
The students at Reidenbaugh take pride in being part of a learning community where they are recognized for positive behavior. We intentionally teach and model expectations of respect, responsibility, and safety. Reidenbaugh Hoppers have opportunities to be celebrated for living by the Reidenbaugh C.A.R.E.S. standards. C.A.R.E.S. represents cooperation, assertion, responsibility, empathy, and self-control. Recognitions include classes earning the Golden Grasshopper monthly, monthly celebrations of character traits, quarterly assemblies to focus on behavior expectations and accomplishments, and daily C.A.R.E.S. tickets awarded to students. We, as a team, believe in the importance of teaching kids how to treat one another, treat their spaces, and treat themselves. We recognize the need to teach the whole child, which includes instruction for behavioral, emotional, and social norms and expectations.
The teachers and staff at Reidenbaugh are professionals who prioritize students above all else. We believe that every child who attends Reidenbaugh is a unique person who is capable of success and growth. Our team continues to learn and grow professionally. Through frequent team meetings, reviewing student progress data, and professional development opportunities, our team strives to improve their practice constantly, to give our students the highest-quality education.
We are fortunate to offer a variety of learning environments and opportunities that are tailored to meet the needs of each child. We are home to over 475 students in grades K-4. We have classrooms designated to meet the needs of students with multiple disabilities and those with learning disabilities. We service students in a Life Skills classroom and an Autistic Support classroom. We also proudly have the Spanish Immersion program for Manheim Township in our building. Our specialist areas include art, library, music, and physical education instruction.  We have the offerings of a STEAM lab, reading support, Excel/Gifted instruction, and speech and language support. We have offerings for each type of learner.
Reidenbaugh Elementary is a great place for students to learn and for adults to work. We look forward to sharing more about Reidenbaugh!
~Ms. Lindsay Capoferri, Reidenbaugh Principal