Posted on April 26, 2017 at 2:53 pm
Join us June 12- June 15 at the High School Arena. Campers will be playing with girls of similar ages and will be introduced to the basketball philosophy of our program while interacting and working together with the coaching staff and varsity players. More information and registration form can be found
here.
Posted on April 26, 2017 at 1:13 pm
We are happy to inform you that we will be hosting a softball double header and a baseball double header at Manheim Township High School today, Wednesday April 26, 2017.
Varsity softball will begin at 4:00 pm on the Varsity softball field and JV will follow.
Junior Varsity baseball will begin at 4:00 pm on the Varsity baseball field and Varsity will follow at 7 pm.
Posted on April 20, 2017 at 8:31 am
Presented by MTGFH Booster Club Dates:  June 12-15 Time: 6:00 PM - 7:30 PM Where:  MTHS Ed Journey Field Flyer can be found
here
for more information and registration form.
Posted on April 13, 2017 at 8:59 am
Are you ready to play some football or cheer for your team? Then we can't wait to see you for the 2017 Youth Football & Cheer Season.
Manheim Township
Youth
Football & Cheerleading Registration is 
starting May 1st.
  Please go to 
www.mtyfa.org
 & follow the registration links.  Minimum age to play football is 7.
Join us for a great football season.  Go Streaks!
Contact Jessica Caloviras (
caloviras5@gmail.com
) with any questions regarding football or cheer registration.
Posted on April 13, 2017 at 8:09 am
Rising 7th and 8th graders that are interested in playing basketball next season: Please join MT coaches Zach Sheets, Todd Scolnick, and TJ O'Gorman for Spring Open Gyms. We will meet from 3:30-5pm in the South Gym at the High School the for the first three sessions: April 18, 25 and May 2. The last three sessions,  May 9, 16, 23, we will meet from 5:30-7pm.  Parents, please pick up at the main entrance.
Posted on April 11, 2017 at 10:59 am
Manheim Township School District is seeking a 
Varsity Assistant Girls Soccer Coach
. Send completed support services application, found on our web at 
www.mtwp.net
, letter of interest and resume to Manheim Township School District, Human Resources Dept, PO Box 5134, Lancaster, PA 17606-5134 or e-mail to 
WengerDe@mtwp.net
. Deadline for applications is April 28, 2017, or until successful candidate is selected.
Posted on April 6, 2017 at 8:27 am
We will have a player parent meeting on Wednesday, May 3rd, for all players who will be in grades 7-12, in the fall of 2017,  who are interested in trying out for the Manheim Township Field Hockey Team.  The meeting will be at 7:00 pm in the High School Convocation Hall. .
Come out and learn more about tryouts, expectations, summer workouts, and a booster club update.
.
The coaching staff will be able to answer any questions you might have.  Please contact Coach Suter with any questions at mtfhcoachsuter@gmail.com
.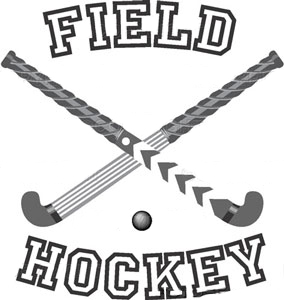 Posted on April 4, 2017 at 8:45 am
MT Youth Soccer Camp June 12-15, 2017 for boys and girls ages 5-11.  See
flyer
for more details and how to register.
Posted on March 30, 2017 at 8:24 am
Boys Basketball Open Gyms
will begin on Monday April 3 for all current 8th grade - 11th grade boys  interested in preparing for the 2017-2018 season. They will be held on Mondays and Wednesdays throughout the months of April and May from 3:00-5:30 in the High School Arena and upper weight room-weather permitting.  Calendars will be available at open gym or by seeing Coach Johns.
Posted on March 28, 2017 at 12:19 pm
All current 7-11 grade students interested in trying out for the boys soccer team next fall must attend a mandatory meeting after school on Tuesday April 4.  On that day, current 9-11 graders will meet at the high school in room 131.  Current 7-8 graders will meet with Mr. Gilburg.  If anyone cannot make the meeting after school, they must meet with Coach Baker or Coach Gilburg before school on April 4.
.
The link to be added to the soccer information list is:
.
.
Posted on March 24, 2017 at 8:20 am
Do you have school spirit? Love to Cheer? Now is your opportunity to tryout for your MT Blue Streaks Cheerleading team. Cheer Tryouts for the Fall 2017 season will be held on April 3 and 4 from 6-8 pm. All student athletes for grades 7-12 should report to the north gym in athletic wear. Parent meeting will be held April 10 in the cafeteria from 6-8 pm. Cheer: Its hard being humble, when you can jump, stunt, and tumble.